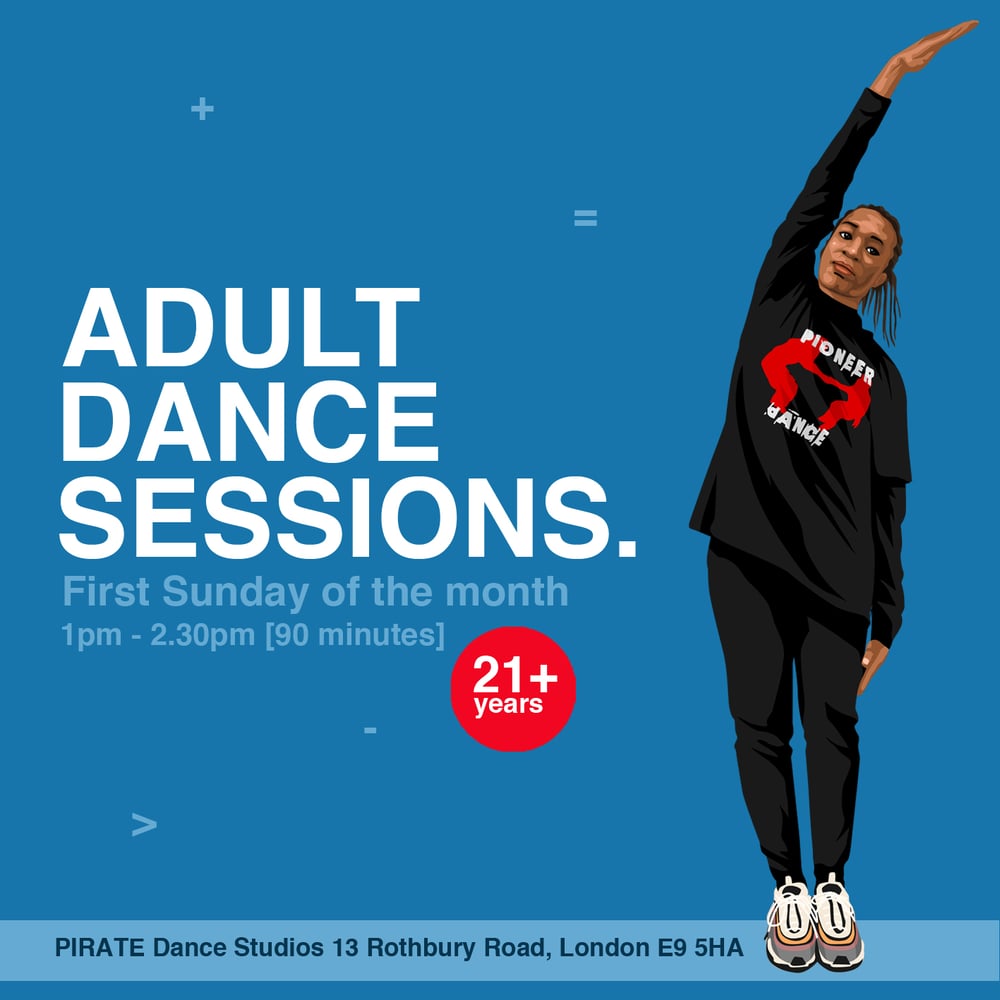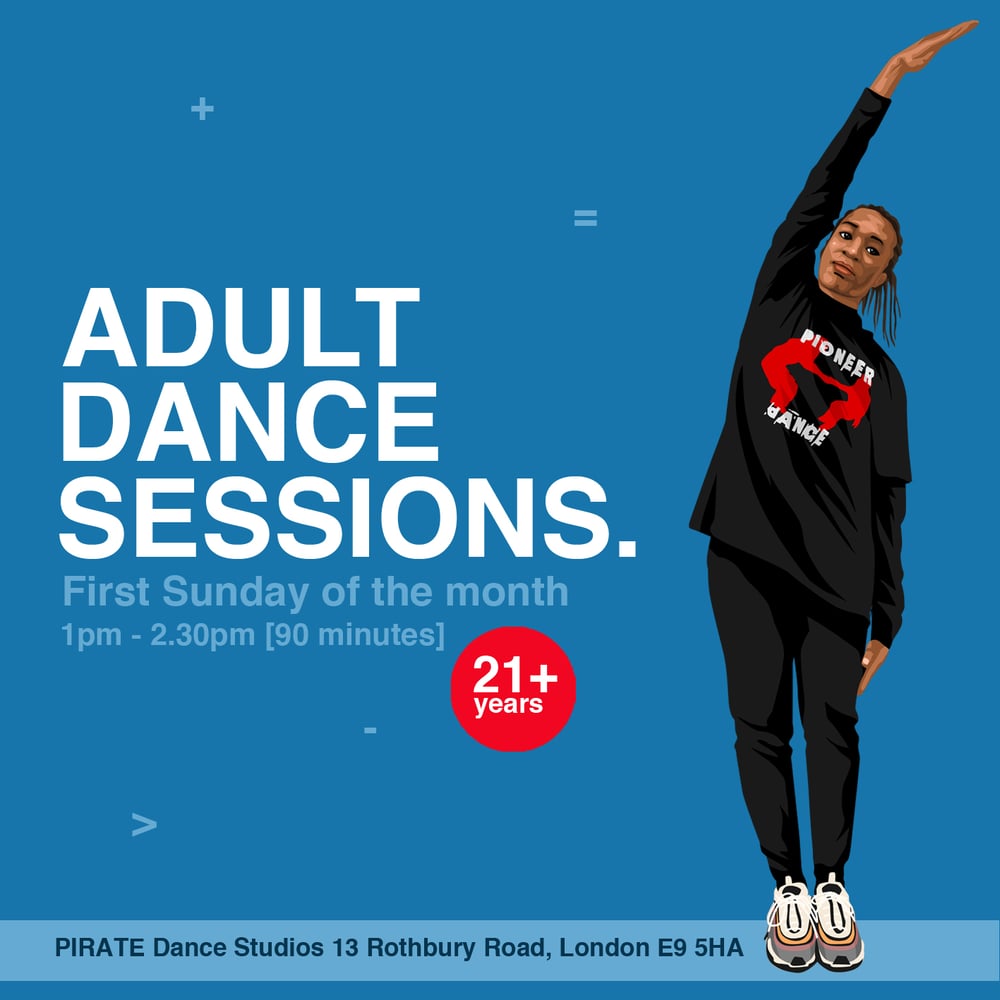 Adult Dance Sessions [Sunday] Monthly
£12.99
Introducing Pioneer Dance Adult Sessions for general level dancers. Come and learn new skills in a safe, fun environment with like-minded people. Once every month!
Curated by Chantal Joseph.
Dates:
Sunday 2nd April 2023
Sunday 14th May 2023
Sunday 4th June 2023
Sunday 2nd July 2023
90 minute session from 1pm - 2.30pm
Age 21 + years Welcome
Styles: Street Dance| Hip Hop | Afro | Contemporary and More
Pirate Dance Studio, 13 Rothbury Road, London E9 5HA
£12.00 + BF [£0.99].
LIMITED TO 10 PEOPLE
NOTE: Can you put in the notes section any medical conditions or additional needs.
INFORMATION: Contact: dance@pioneerdance.com